Truk Lagoon - Mikronesien
Truk Lagoon
Or Chuuk Lagoon, as it is now called, is undoubtedly the ultimate dive destination for wreck enthusiasts. With over 60 shipwrecks and 250 aircraft wrecks, Truk Lagoon can be described simply as a paradise for the wreck diver. The calm, clear, protective lagoon is one of the largest in the world and is relatively free of currents. This contributes to safe and easy diving and makes the area very suitable for beginners as well as more experienced divers. Nowhere else in the world are so many historical wrecks in one place, on so shallow and clear water. Many of the wrecks are visible even for snorkelers.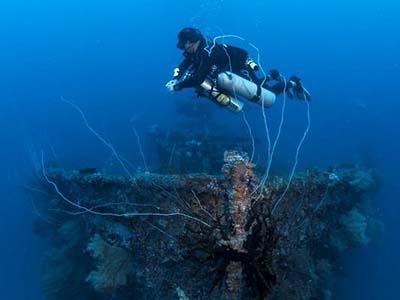 Truk Lagoon Oktober 2023
Micronesia , Truk Blue Lagoon Resort
10 October - 23 October 2023
All major Scandinavian airports

Click here to see what is included
Return flights
Dive guide, tank & weights
Airport transfers
Accomodation. Sared Twin/Double room
14 Dives per person
If you do not find the trip you are looking for, Please contact us for an inquiry.
Kontakta oss