Our package tours to French Polynesia
Ones in the lifetime!
French Polynesia is located south of the equator, in the middle of the Pacific. The main island of Tahiti and its sister islands make up what is called French Poynesia and together they cover an area of more than 4 million km², which corresponds to an area as large as Europe! French Polynesia consists of 118 islands, grouped mainly into 5 island groups. Society, Tuamotu, Gambier, Marquises and Australes. The total land area of these 118 islands together is 4,000 km2, which corresponds to only one thousandth of the total area of Polynesia! On these islands are some of the most beautiful natural landscapes in the world, with white sandy beaches lined with coconut trees, emerald green mountains with spectacular peaks, lagoons with changing color from jade to turquoise dependent. Here are valleys filled with dazzling flowers all year round.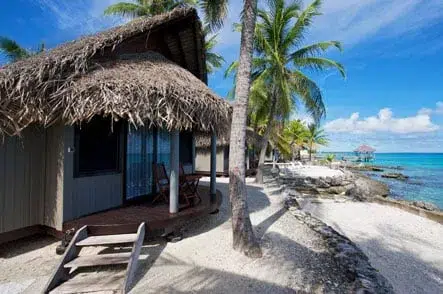 Rangiroa
With only an hour's flight from Tahiti, you will arrive at the amazing and magical atoll Rangiroa. You'll probably instantly fall in love with the sparkling, translucent lagoon. All passionate travelers and divers looking for a true paradise can find it on Rangiroa.
Rangiroa consists of 240 motu (small islands) which are separated from each other by more than 100 small channels. The islands are like a pearl band around the atoll Rangiroa. Only two motos are inhabited with a total population of 3,000 people. A 12 km road runs along the beach on the main island, which allows you to visit different parts of the island. Diving in Rangiroa offers exceptional and high quality dives with a rich marine life and beautiful corals. Rangiora is known for its experience-rich canal diving, among others. in Tiputa pass.
Rangiroa is a natural aquarium, ranked by Jacques Cousteau as the most beautiful and richest place in the world. Discover beautiful wildlife underwater and dive with "clouds" of surgical fish, Napoleon fish,, Sting rays, jackfish or barracuda shoals, sharks of all types (gray, white or black lace, hammerhead) and dolphins.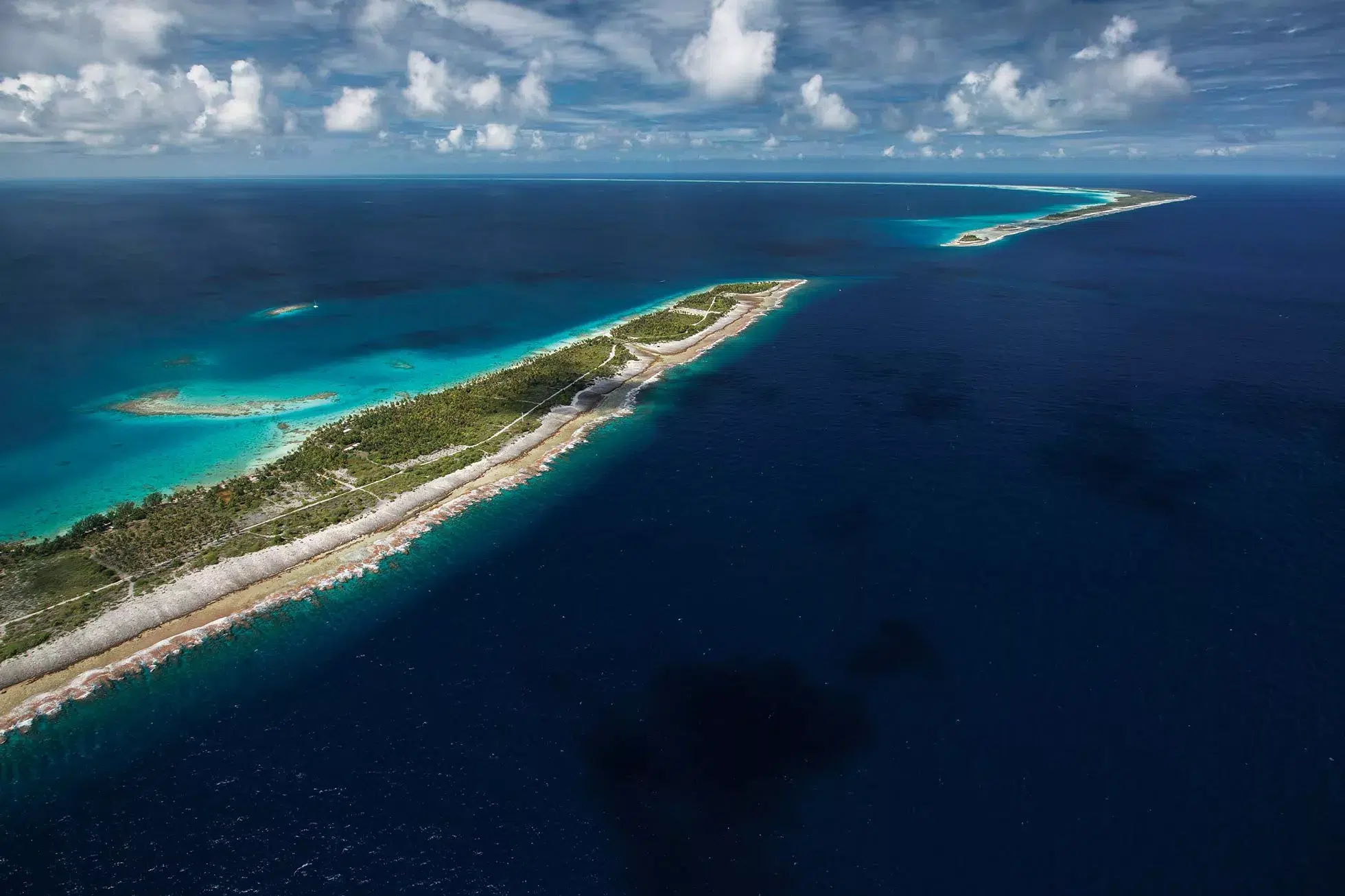 Fakarava
Fakarava, formerly called Havai'i or Havaiki, is located 488 kilometers (303 miles) northeast of Tahiti. This atoll is gigantic, the second largest on the surface of the Tuamotu Archipelago. Also the second largest atoll in French Polynesia.
The island has 855 inhabitants who live around the largest village of Rotoava. The Paumotu people live by copra (dried coconut palace), pearl farms and diving tourism, especially thanks to the magnificent dive sites around the island.
Diving at Fakavara is described as diving in the underwater variation of Eden's garden. Fakarava has been classified as a UNESCO biosphere reserve due to the rich diversity of its ecosystem. A unique flora and fauna that offers rich species richness. Species that you are likely to encounter are gray reefs, black tips, white tips, hammerheads, tigers and silk sharks as well as rays, dolphins, turtles, tuna, barracuda and colorful reef fish. Encounters with pelagic species and probably the largest concentration of fish life you have ever encountered.
Karta
French Polynesia
The islands of French Polynesia are the remains of millions of years-old volcanoes that have created these spectacular landscapes. Thirty of the islands in French Polynesia consist of high mountains, while other flatter islands lie on atolls, surrounded by white coral sand and a shelter. French Polynesia has a central position in the South Pacific with modern and high-tech infrastructure. Tahiti has a flight connection to the major capitals of the world with daily flights. Domestic flights work well and connect most islands with each other, with several flights departing to larger islands daily.
The island of Tahiti
The island of Tahiti is the largest of the islands in French Polynesia. The capital city of Papeete and the international airport are also located in Tahiti. The mountainous landscape is adorned with high peaks and mysterious valleys as well as streams with and high waterfalls. The majority of the island's settlements are located near the beach, which makes the inner parts of the island feel almost untouched. Papeete, which means "water basket", was once a gathering place where the Tahitians came to fetch their fresh water. Nowadays, Papeete is a world-class tourist resort, spa, fine restaurants, nightclubs, lively markets, museums and shops.